World Class Robotics Education! Right to Your Neighbourhood!
THE BEST : FROM ACROSS THE WORLD
We pick and choose the best, age-appropriate curriculums from leading universities around the world. We constantly search and bring the best educational robots from around the world. We find the best props. We create the most engaging stories, create colorful mats and other accessories to bring the story to life to keep the students engaged. It is a passionate pursuit of innovation in this space! (See our pics and videos)
Our online courses are unlike any other. Kids get to execute code in real robots & watch that on camera in our online lab!!! An industry first.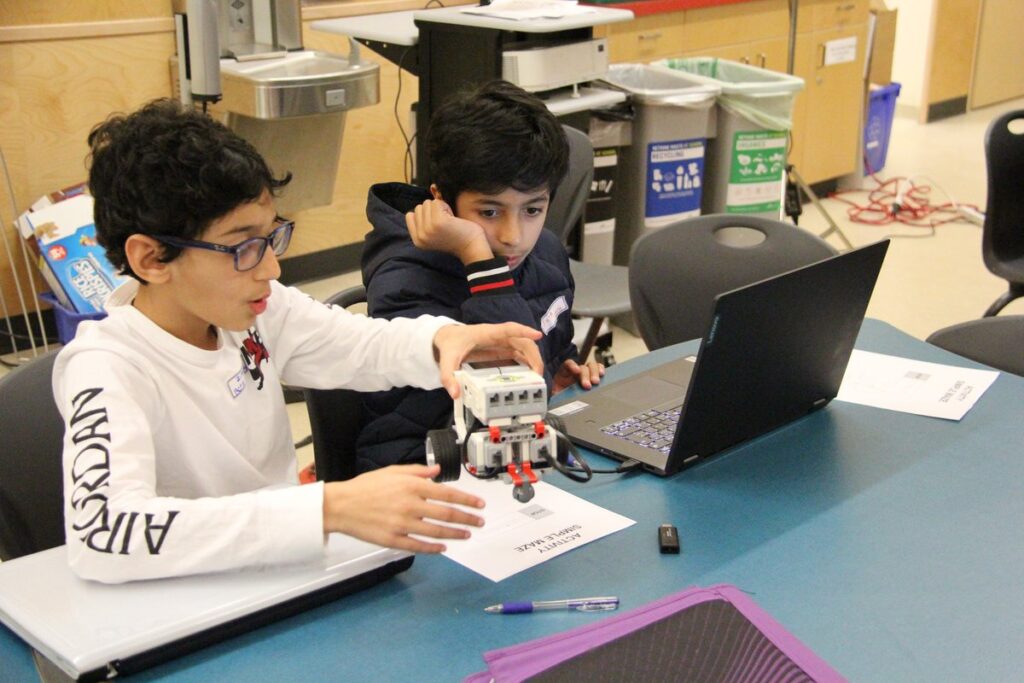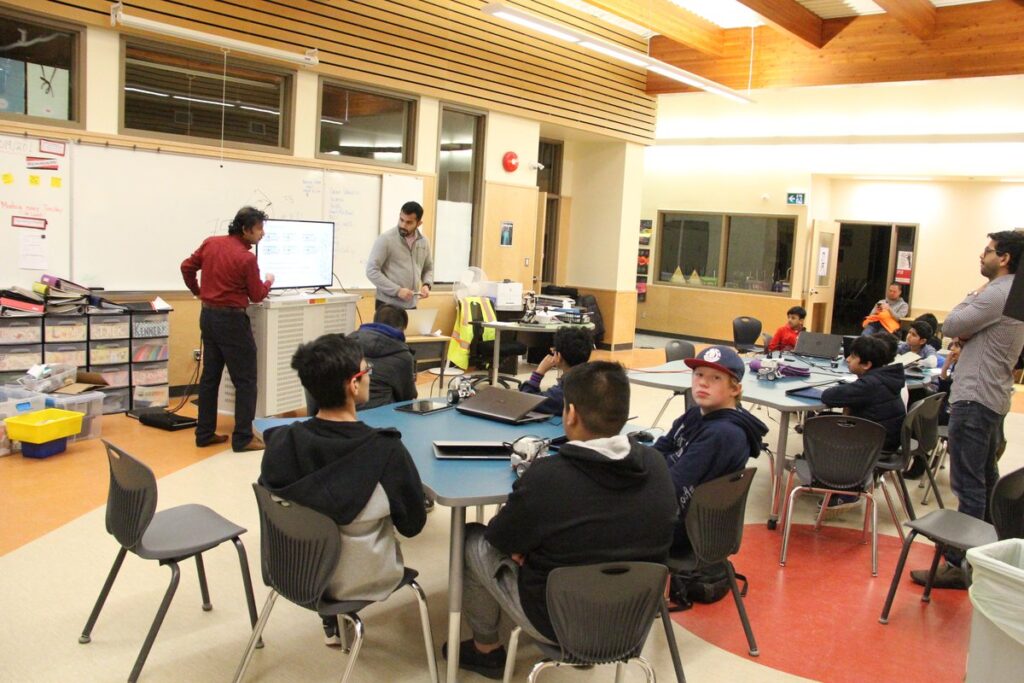 8-16 STUDENTS MAX IN A CLASS
We have max 8 students in our online classes. Max 16 students for in-person classes. Small class sizes make a difference!
PLANNED MULTI YEAR CURRICULUM 
NO MORE SPORADIC COURSES! Students continue through a planned stream of courses. We have a four-level structure (Level 0 to Level 3) for Robotics, Coding and Digital Arts. We integrate AI to all these three disciplines.
All our instructors for Level 2 and 3 are professionals in industry or college students/graduates. For Level 0 and 1 (Elementary & Middle School) students we have carefully selected and fully trained staff.
We have been conducting classes in Surrey Schools for a while! There are no extra costs other than the monthly fee! We provide everything required for the classes – Like computers, materials etc.. All of it!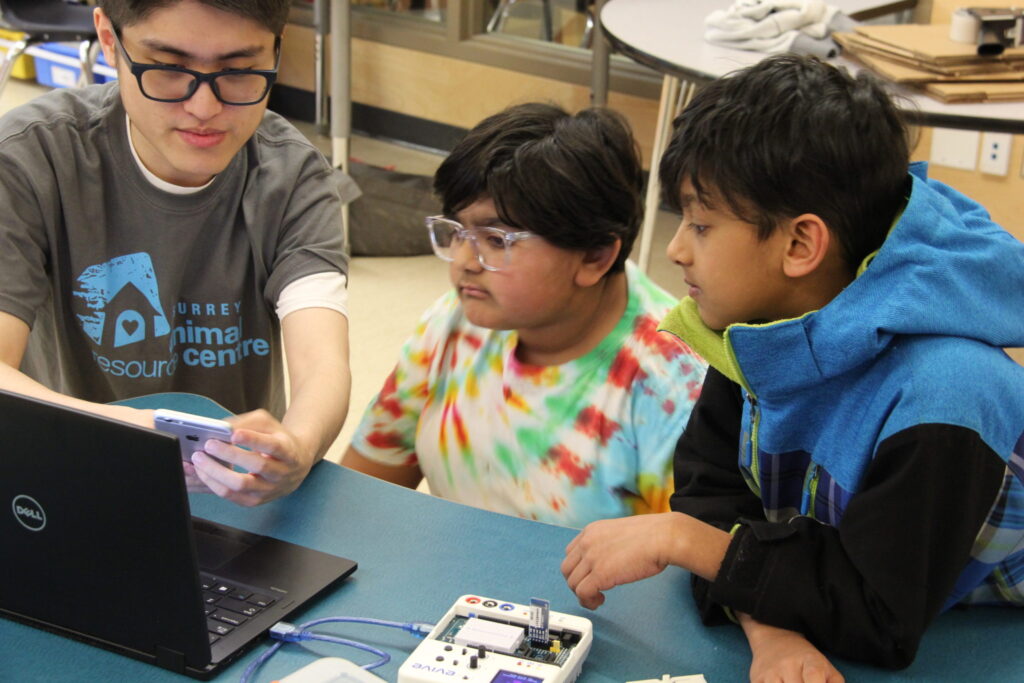 OUR METHODOLOGY: ELEMENTARY TO HIGH SCHOOL (For each stream. ie; Coding, Robotics & Digital Arts)
Level 0 (Ages 6 to 8) is our Excite phase where we trigger the students' interest and curiosity for technology.  Duration 1 year. This phase can be repeated multiple times as this is a play based, fun centered, passive learning approach.
Level 1 (Ages 9 to 13) is our Learn phase where we build strong base knowledge on the topic (We align to BC ADST and goes beyond). 1 year.
Level 2 is our Experience phase where students do a series of 2-3 month long projects for two years, gaining experience in various aspects in the field and build their portfolio. Open to outstanding middle schoolers and high schoolers. 2 years.
Level 3 is our Expertise phase which is a full one-year team project spanning multiple disciplines and done in partnership with high schools (This is an invitation only). High School only. Find out how our Level 0 to Level 3 methodology works. See the video!
Multiple streams can be done at the same time. Contact us for details and recommendation.
RIGHT TO YOUR NEIGHBOURHOOD
ZOOM in and Click to get more info & Direct Registration Link
We will be adding more schools soon..