Robotics and Coding classes. A multi year, planned curriculum without contracts
We pick and choose the best, age-appropriate curriculums from leading universities around the world.
Our online courses are unlike any other. Kids get to execute code in real robots & watch that on camera in our online lab!!! An industry first.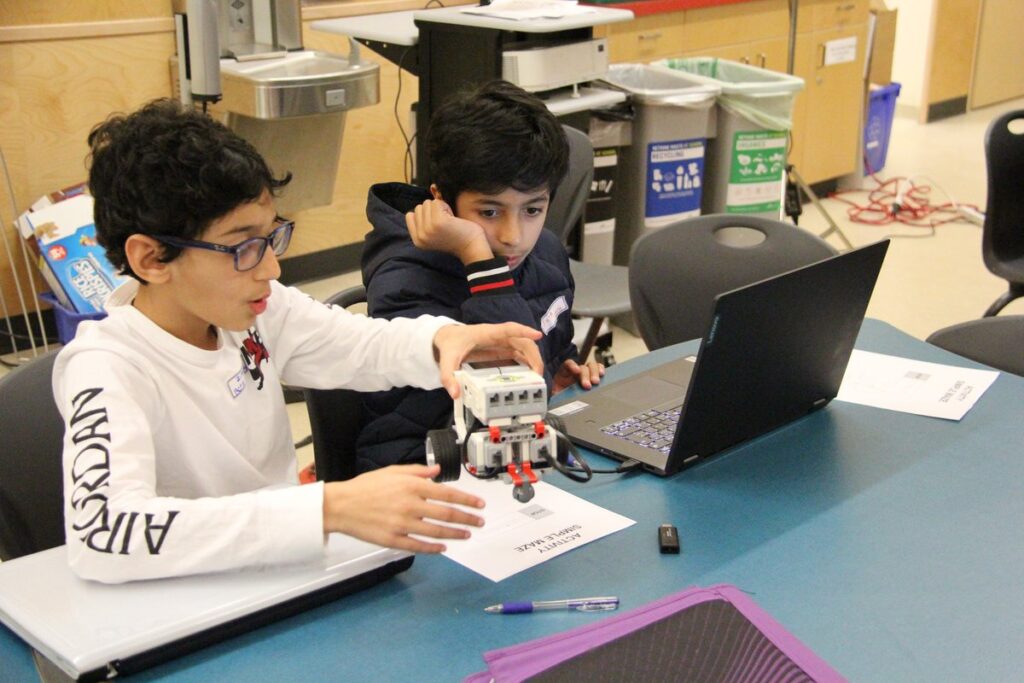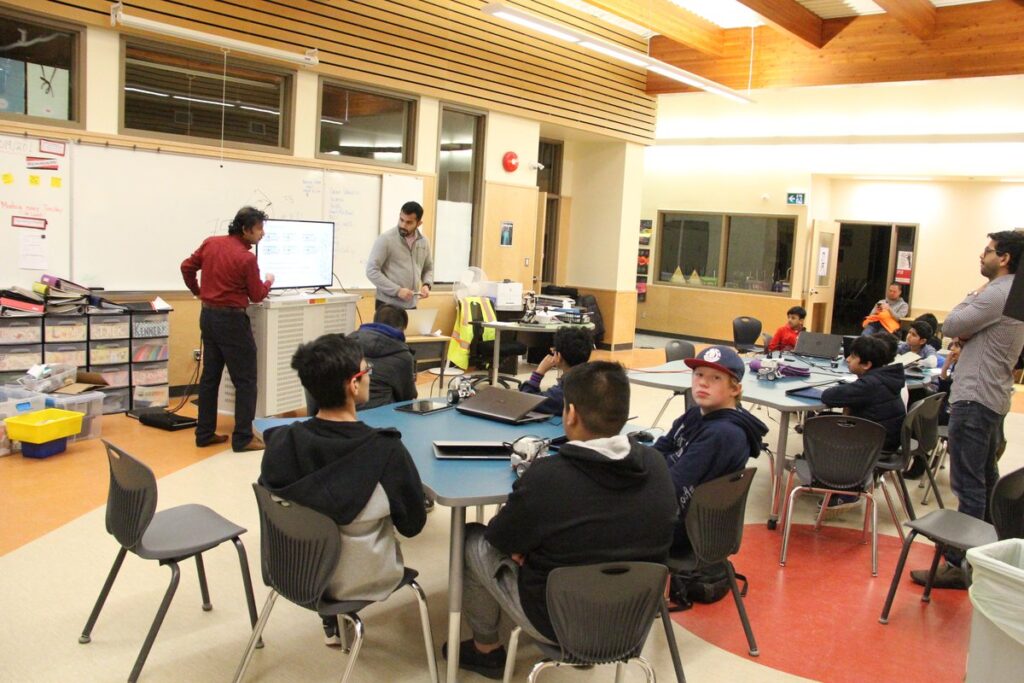 8-16 STUDENTS MAX IN A CLASS
We have max 8 students in our online classes. Max 16 students for in-person classes. Small class sizes make a difference!
PLANNED MULTI YEAR CURRICULUM
NO MORE SPORADIC COURSES! Students continue through a planned stream of courses. We have a four-level structure (Level 0 to Level 3) for Robotics, AI, and Coding.
All our instructors for Level 2 and 3 are professionals in industry or college students/graduates. For Level 0 and 1 (Elementary & Middle School) students we have carefully selected and fully trained staff.
IN SURREY SCHOOLS: FROM 2020

We have been conducting classes in Surrey Schools for a while – ie; until COVID hit. Now we are restarting! There are no extra costs other than the monthly fee! We provide everything required for the classes – Like computers, materials etc.. All of it.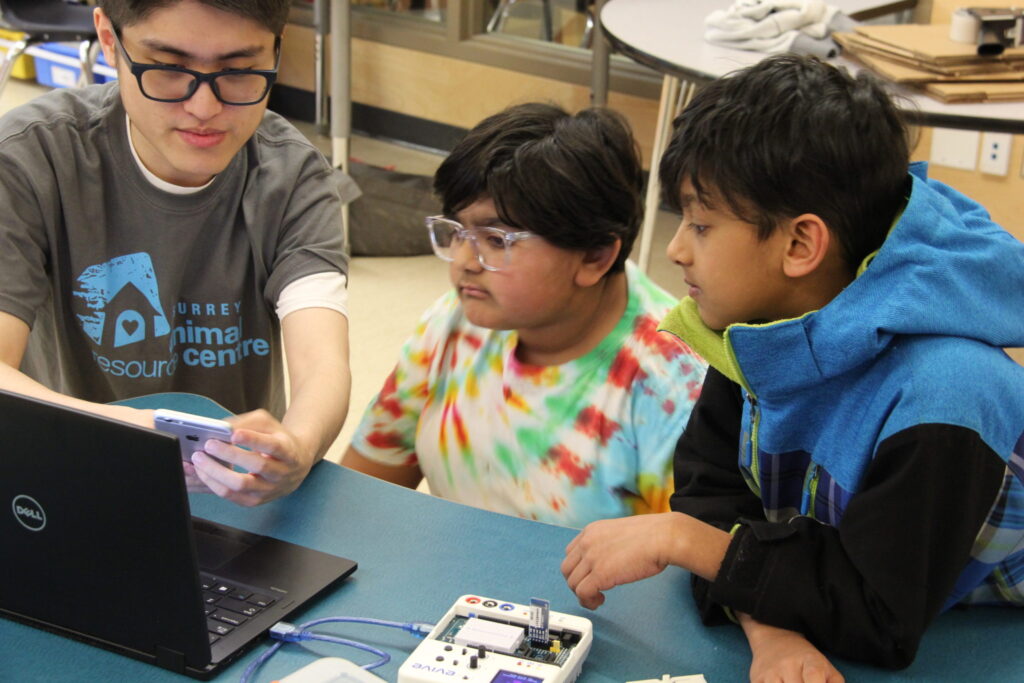 OUR METHODOLOGY: ELEMENTARY TO HIGH SCHOOL
Cloverdale robotics strives to give Canadian kids a chance to succeed in the tech world. Find out how our level 0 to level 3 methodology works.